It's important as an artist to create work that reveals one's own inner vision of the world, to push the limits of how you see by allowing your intuition to guide you.  These two pieces are an expression of self healing. I spent weeks building a solid foundation and then could really play by adding various healing and balancing elements.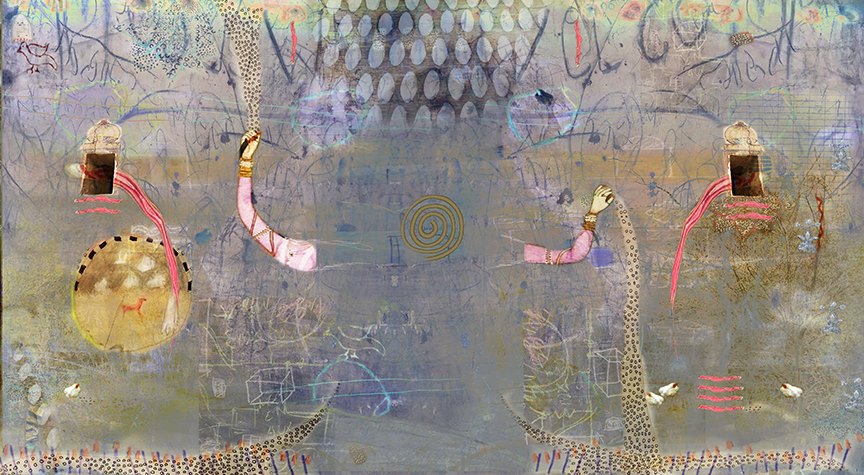 "Leave the door open for the unknown, the door into the dark. That's where the most important things come from, where you yourself came from, and where you will go." Rebecca Solnit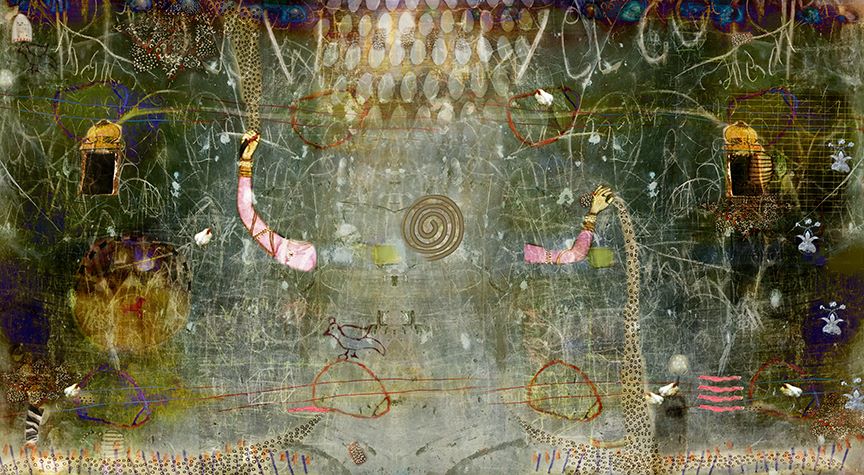 Your beliefs become your thoughts, your thoughts become your words, your words become your actions, your actions become your habits, your habits become your values, your values become your destiny.
Mahatma Gandhi, as quoted in Hope in the Age of Anxiety